Rest from grazing is not natural
Truly natural landscapes co-evolved with large herbivores
In ecological terms, there is simply no question, helping our remote upland areas to succeed to a fully rewilded habitat is the best possible way of capturing carbon, restoring nature and preventing flood and drought.
But, to have a healthy functional native ecosystem that will sustain itself forever, we need to have all the players in the food web present; top predators and complex soil microbiota included.
Such results are virtually impossible by using 'rest' as the only tool.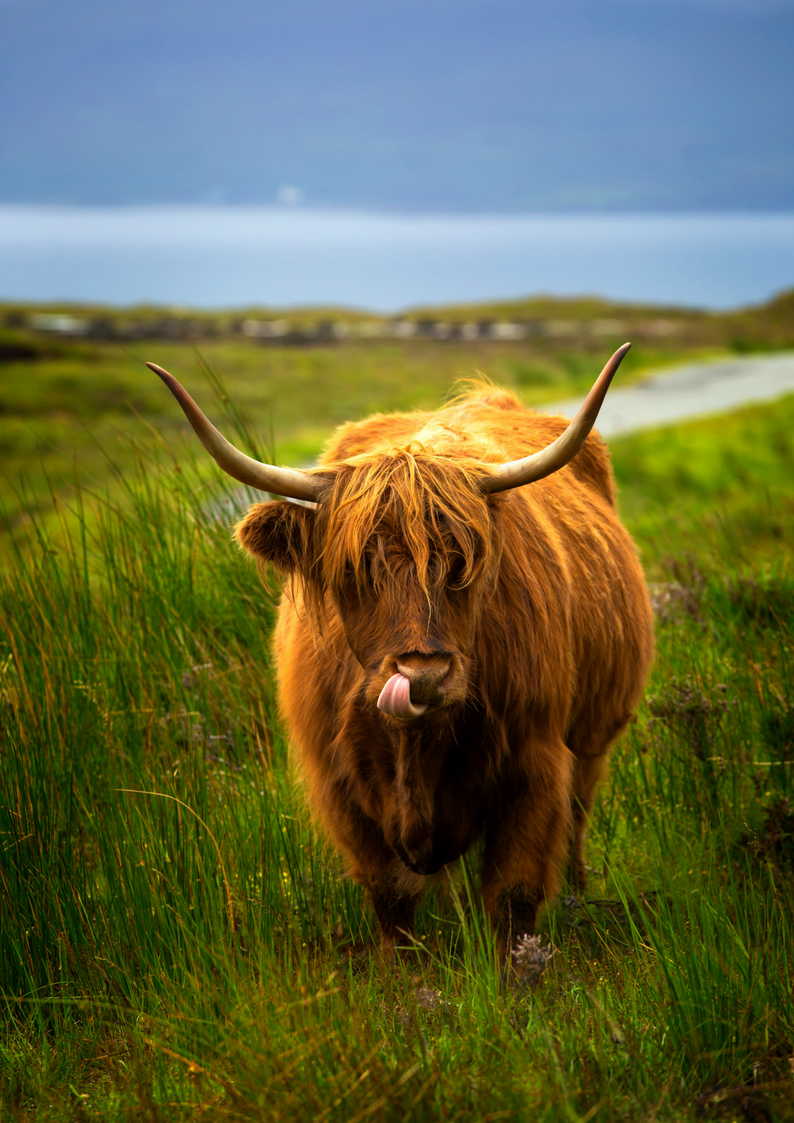 Livestock are not the problem – it's the management
The predator prey relationship
It's not enough to simply allow a few sedentary cattle to passively graze rank grassland, we need to achieve 'herd effect' and manage recovery to truly recreate the natural behaviour of wild herbivores under attack from and in fear of a pack of wolves.
Holistic planned grazing offers us a tried and tested way of achieving these results.
Prime the mineral cycle through animal impact, grazing and improving the soil bicrobiome
Improve soil structure and life in the soils to ensure all essential nutrients are passed through the ecosystem
Increase energy flow through the whole food web to benefit all species including livestock
Our aim is to achieve levels of  biodiversity well beyond the current low baseline but our management focuses on improving ecological processes not just managing for certain species
Increase overall biodiversity to create a high successional, resilient and functional landscape
Improve the water infiltration rate and retention capacity of our soils to reduce flood and drought and optimise the growing season

Much of modern land management is informed by reductionist science which offers a mechanistic perspective. Ecosystems are complex and self organising which is why so much of our current management is leading to degraded soils and a reduction in ecosystem function.
Our Wilderculture team is made up of specialists who have all also been trained in holistic management. Holistic decision making – a framework developed by Biologist Allan Savory – and fostering a broader perspective is essential to our work.
Our work in the dry-lands of the world helps us understand our place within the global ecosystem. When we consider the pressures of global food production and the vast areas of land becoming degraded worldwide we can make more informed long term decisions on a local level.